About Saturn Spraying
Saturn Spraying is a global supplier noted for its high quality innovative solutions in food spraying applications. We are at the very forefront of spinning disc spray technology.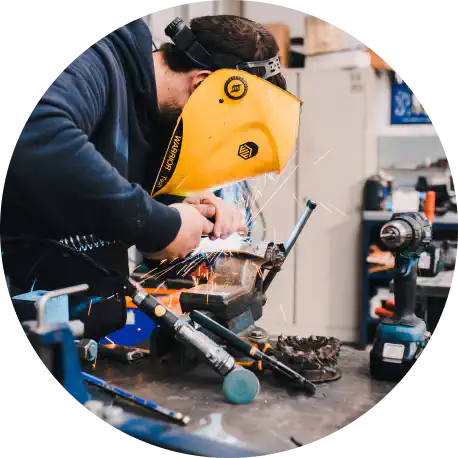 Specialists in
Food Spraying

Technology

Saturn Spraying Systems Limited specialises in Food Spraying Technology, and applies the best current technologies in order to provide the most cost effective and innovative solutions to meet our customers' needs.

We are committed to maintaining a high level of quality in all of our processes, from design and fabrication through to personal contact. Our first responsibility is to our customer: to provide a specified product or service in a timely manner, to give sound, objective advice and to communicate effectively. It is this personal approach, coupled with our innovative solutions that have contributed significantly to our client's satisfaction.
Saturn Spraying Systems Limited
Saturn is a global supplier at the very forefront of spinning disc spray technology. The spraying of glazes oils and emulsions; consistently onto foodstuffs with precision and repeatability, provides tangible benefits in productivity and yield for today's modern food production industry. Our worldwide sales have established Saturn as the suppliers of choice for a large range of household names.
Our clients demand the improvements in product quality and performance that our machines deliver, as well as the benefits of savings through the control and minimal wastage that our closed system spraying provides. The systems are simple to use and control, and with the high levels of after sales support, downtime due to maintenance is minimised.
Quality and reliability apart, it is our ability to engineer the spraying solution into specific physical locations on the client's production line without diminishing the system performance that the client requires. Bespoke system design of this nature is unique to Saturn Spraying Systems Limited.
Located on the Ferndown Industrial Estate, near Bournemouth, this south coast location provides us with excellent modern road, rail and air distribution routes for our business in the UK, Europe and the rest of the world. We are located only 5 km from Bournemouth International Airport.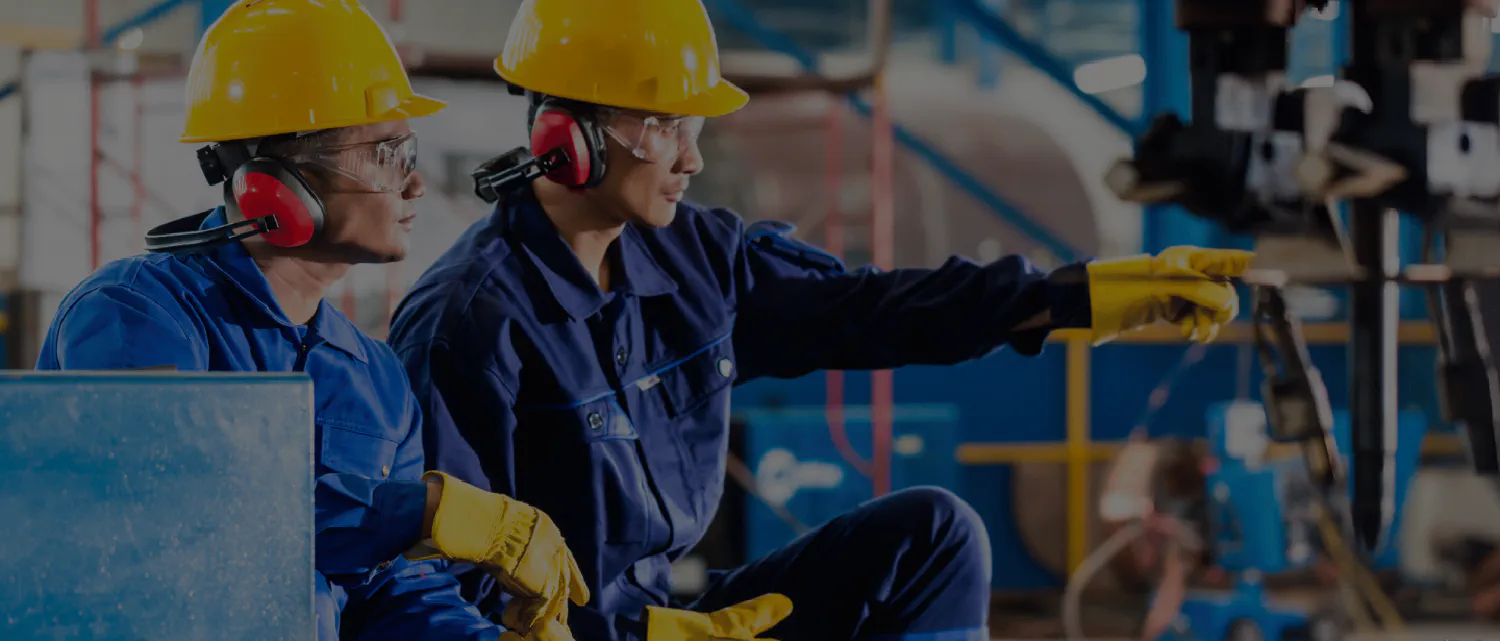 Installed Base World Wide





















Please Note: This is a small sample of our World - Wide Installed Base provided for information only
Supporting our
Spinning Disc Installations

around the World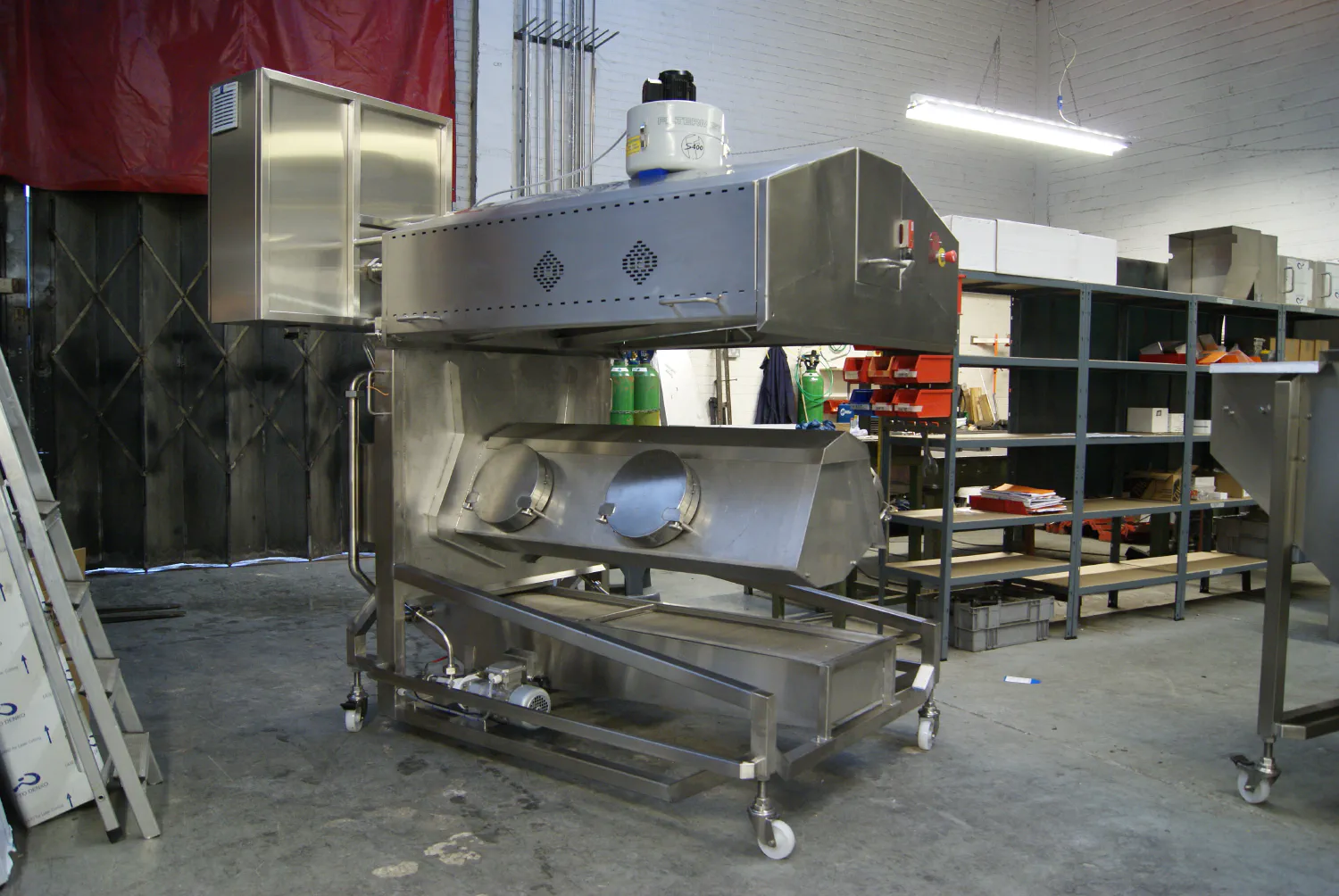 Saturn Spraying has been manufacturing and supplying Spinning Disc Spraying Machines worldwide since the late 1980s. With our unique ability to offer a range of services, including bespoke design, we have installations in key food manufacturing countries across Asia, South America, and Australia.
When dealing with long distances, language, and cultural differences, our strategy has always been to provide excellent training during the installation process. This instills a high level of confidence in future installations. We prioritise delivering a personal service that allows us to build valuable working relationships with on-site maintenance staff.
By taking this customer-focused approach, we can quickly respond to any issues, diagnose faults and operating errors, and provide recommendations for restoring full operation. The Spinning Disc Spraying machine is not a complex machine, as it utilises industry-standard engineering components that experienced engineers are familiar with. These components include:

Inverter/Motor combination sets
Conveyors
Motors
Pumps
Gearboxes
Additionally, there is specialist technology within our systems that would be explained in detail, ensuring transparency through inclusion and offering insight and support every step of the way.

During the initial phase of the build program, we provide support with locally held spares from our recommended spares list, which details the recommended spares holding items and quantities.